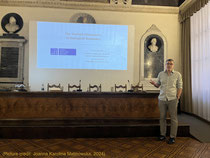 Bio:
I'm a philosopher of science with a backgound in physics, philosophy, and theoretical biology, and a research focus in philosophy of the life sciences, bioethics, and research ethics. I grew up in The Hague on the Dutch North Sea coast, where I enjoyed a secondary education at Aloysius College. I went on to take two Master's degrees (one in physics, one in philosophy of science) and a Doctoral degree, all from Leiden University. I wrote my Doctoral dissertation while a research assistant at the (unfortunately no longer existing) Chair of Philosophy of Biology, which was part of the Theoretical Biology group in Leiden's Institute of Biology.* This circumstance is probably responsible for my view that there is not and should not be any deep divide between the philosophy of a particular science and theoretical work in that science. The difference as I see it is more one of perspectives and approaches taken, questions asked, investigative methods used, etc., than of a strict division of labor when it comes to subject matter or investigative aims.
After having finished my dissertation work in Leiden I moved to Leibniz Universität Hannover (Germany), where I currently am Professor (W2) of Philosophy of Biology and Deputy Chair of the Institute of Philosophy, as well as Member of the Centre for Ethics and Law in the Life Sciences (CELLS). I'm also one of the Principal Investigators in the DFG Research Training Group 2073, Integrating Ethics and Epistemology of Scientific Research, an Associated Member of the Leibniz Center for Science and Society (LCSS), and a member of the Leibniz School of Education.
In between doing my second Master's and my PhD at Leiden I have been a trainee Policy Officer at the Dutch Ministry of Health, Welfare and Sport (VWS), where I have worked on topics in GMO regulation and medical ethics. More recently I have been a Visiting Fellow (twice, Fall 2008 & Fall 2013) at the Minnesota Center for Philosophy of Science (University of Minnesota - Twin Cities).
———
 * Theoretical biology as it has existed in the Netherlands since the 1920s-1930s has always encompassed the two domains of mathematical biology and philosophy of biology: "Holland has a small subdiscipline which seems virtually unique to that country. So-called theoretical biology runs the gamut from hard-line mathematical modeling to serious study of the philosophical foundations of biology." (Michael Ruse, Philosophy of Biology Today, State University of New York Press, 1988: 86.) As a consequence, philosophers of biology in the Netherlands have traditionally been located within biology institutes, allowing them to be fully part of both the philosophy of science and the biology communities. This tradition has all but perished, however, due to severe cutbacks in Dutch academia that occurred over the years.
Service to the profession:
I'm one of the three Editors-in-Chief of the Springer book series History, Philosophy and Theory of the Life Sciences (series homepage here). Contact me with any questions about the series, or if you're interested in publishing your book or edited collection with us. I'm also an Editorial Board member of the Springer book series Science: Philosophy, History and Education (see here).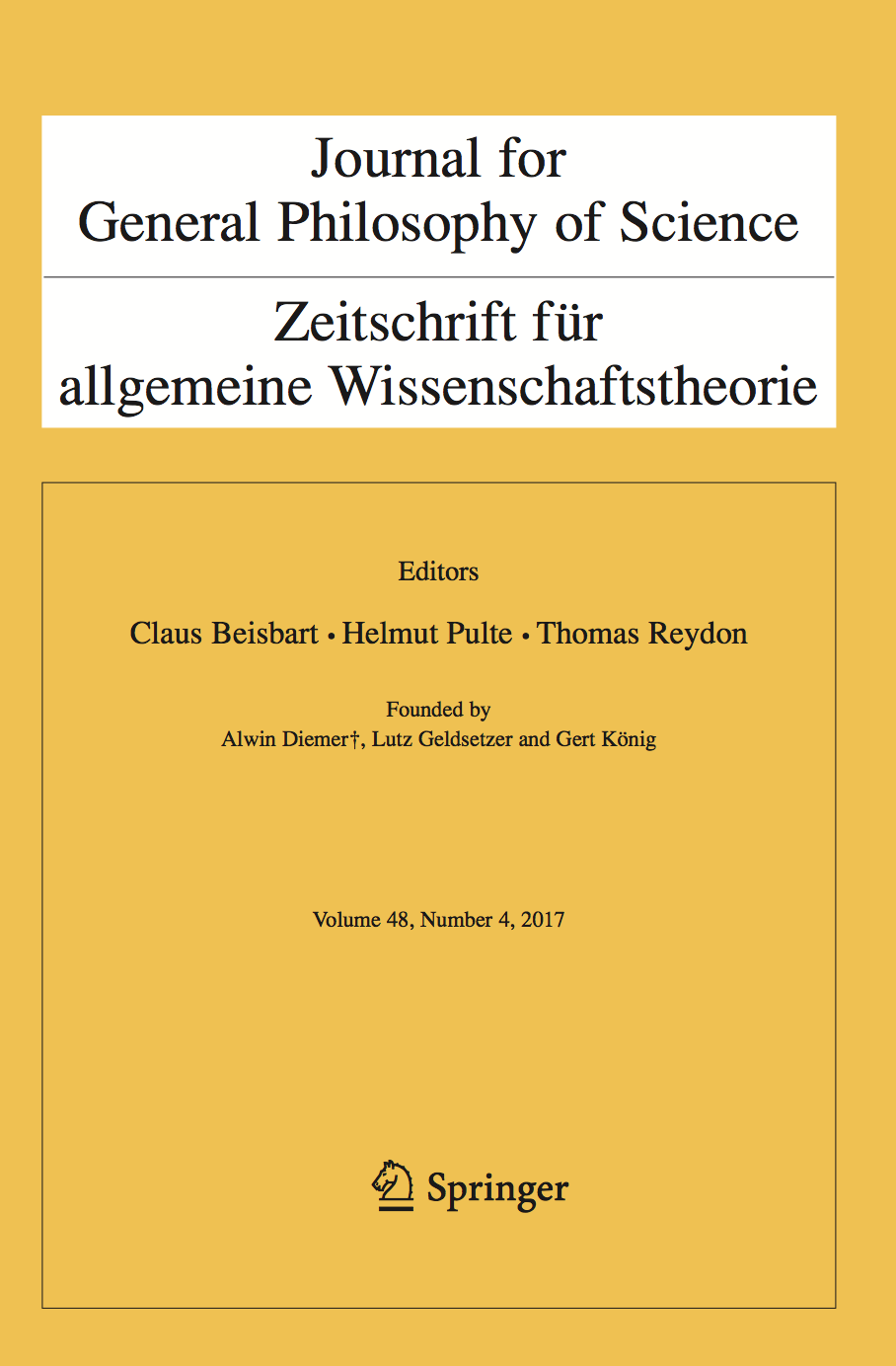 As of January 2017 I am one of three Editors-in-Chief (with Helmut Pulte and Claus Beisbart) of the Journal for General Philosophy of Science (see here). The JGPS is associated with the Gesellschaft für Wissenschaftsphilosophie (the German Society for the Philosophy of Science) and I am associate member of the Society's board as the liaison between the Journal and the Society. Feel free to contact me with any questions about the Journal. I'm also an Editorial Board member of the Springer journal Science & Education (see here). I have stepped down from my long-term role as Associate Editor of the Springer journal Acta Biotheoretica (journal homepage here).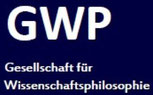 In 2011 together with six colleagues from other German universities I founded the German Society for the Philosophy of Science (Gesellschaft für Wissenschaftsphilosophie, GWP). I have served two terms on the GWP's Governing Board as treasurer (2011-2016) and remain on the Board as associate member to serve as the liaison with the Journal for General Philosophy of Science. I have also been a member of the DFG-funded German Network for Philosophy of the Life Sciences (concluded; see here), as well as the ESF-funded Research Network The Philosophy of Science in a European Perspective (concluded).
Together with Gerard Jagers op Akkerhuis (Wageningen Universiteit) and Hub Zwart (Radboud Universiteit Nijmegen) I started an informal working group on philosophy of biology in the Dutch-speaking countries. Our hope is to reactivate the field at a regional level, as unfortunately philosophy of biology is not a well-represented academic field either in the Netherlands or in Belgium. Our first meeting was held on 11 Feb. 2016 in Nijmegen, our second meeting will be held on Aug. 25, 2017 in Gent. See here for coverage in BioNieuws of 13 Feb. 2016.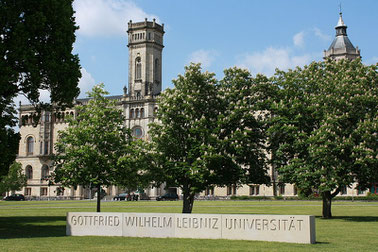 At my university I'm a member of the Investigative Committee for Good Scientific Practice ("Untersuchungskommission zur Sicherung guter wissenschaftlicher Praxis", since 2014), and I have served on the Education Committee of the Faculty of Humanities ("Studienkommission", 2011-2015). I'm currently serving a term as Deputy Chair of the Institute of Philosophy after having served a term as Chair (2015-2017).
Title picture (top of page): Gyrodus hexagonus (type specimen), courtesy of the Museum für Naturkunde Berlin.